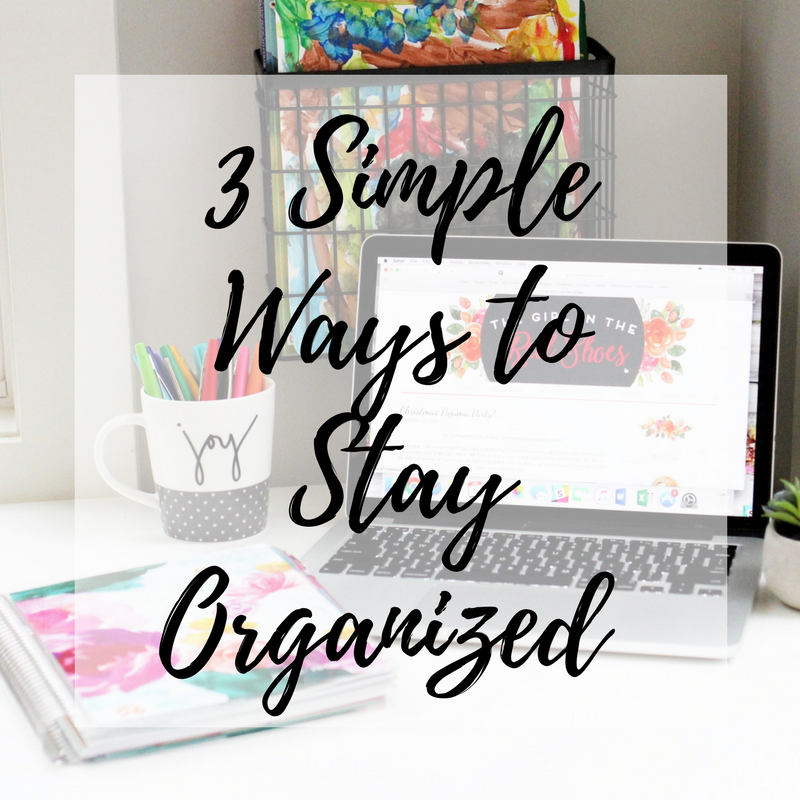 It's a new year and that means it's time to tackle all the things we didn't accomplish the year before….and most importantly, it's time to organize and simplify your life! Here are a three easy ways to stay organized this year:
1. Keep a running to-do list and write everything down! If it doesn't get written down, it won't get done! Try and start each day by writing down the top 3 tasks that need to be done that day. And then add to the list as your day goes along. Cross things off as they get completed. Isn't it so satisfying to cross things off your list? Anything that doesn't get done during the day moves to the next day's to-do list.
2. Have a good place for everything and everything in it's place. Find a go-to spot for all of the things you use on a daily basis and make sure you put them away immediately when you are finished. When the mail arrives, sort it right away instead of throwing it on the counter. Assign each family member their own basket so everyone can put away backpacks, jackets, and shoes as soon as they walk thru the door. Keeping up on the small things will make your day run so much more smoothly.
3. Learn to say no. It's easy to say yes to ALL THE THINGS…especially at the beginning of the new year when you are motivated to get a lot accomplished. But being overworked will quickly lead to burn out. Lear to say yes to the important things….and to say no to the stuff that does not bring you joy. Delegate tasks to other trusted people in your life. When you learn to effectively delegate you actually find that it is easier to keep yourself organized.
How do you stay organized in the new year?